****Notice of Scheduled Power Outage - Friday, June 30th, 7:30AM-2:00PM****
Monday, June 26, 2023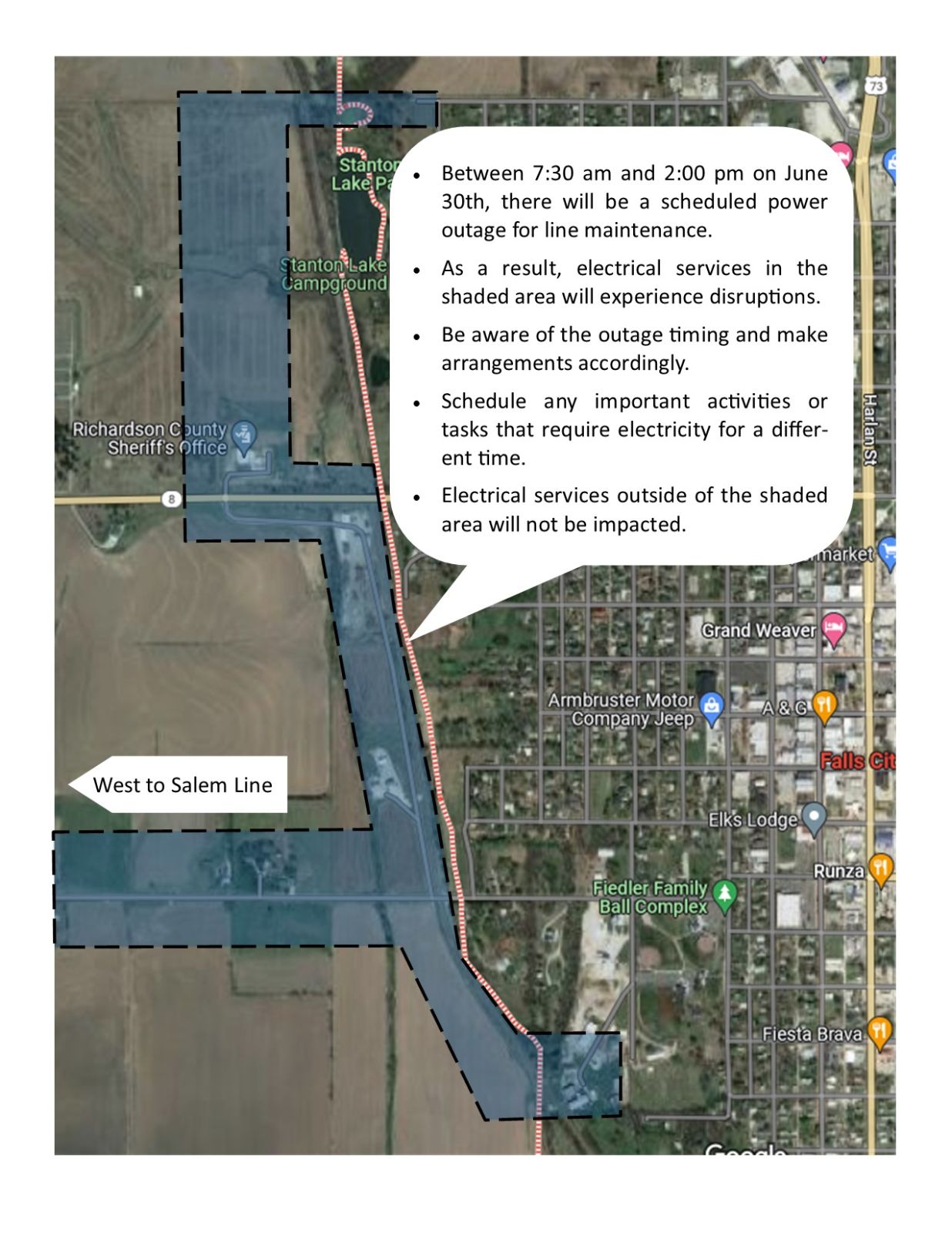 Update 6.30.23 - 12:15 PM: The power outage work has been completed and pwoer has been restored to all affected services.
****Notice of Scheduled Power Outage - Friday, June 30th, 7:30AM-2:00PM****
Between 7:30 am and 2:00 pm on Friday, June 30th, there will be a scheduled power outage for line maintenance. As a result, electrical services in the shaded area of teh atatched map will experience disruptions. Electrical services outside of the shaded area will not be impacted. As this will impact the Sheriffs office, coordination with emergency services has been performed.
If you have an electrical service in the impacted area, be aware of the outage timing and make arrangements accordingly. Schedule any important activities or tasks that require electricity for a different time.
Category: Announcements, Public Works