Housing
The City of Falls City operates in accordance with the Federal Fair Housing Law.  It is illegal to discriminate again any person because of race, color, religion, sex, handicap, familial status or national origin in the sale or rental of housing or residential lots, in advertising the sale or rental of housing, in the financing of housing, in the provision of real estate brokerage services, and in the appraisal of housing.  Block busting is also illegal.
Anyone who feels he or she has been discriminated against may file a complaint of housing discrimination by calling 1-800-669-9777 (Toll Free) or 1-800-927-9275 (TTY).  Written complaints can also be submitted to U.S. Department of Housing and Urban Development, Assistant Secretary for Fair Housing and Equal Opportunity, Washington, D.C.  20410.
Number of single units built in last 2 years  -  7
Number of multiple units built in last 2 years – 1
Percent of home ownership – 72%
Average monthly rent:
House $250 to $500
Apartment $250 to $300
Median Value of Owner-Occupied Housing Units – $43,300
Number of Housing Units within 68355 area – 2,385
Find a Home for these Pets
Please visit the website of The Humane Society of Richardson County to see the animals available for adoption. Homes are urgently needed! Click here to learn more.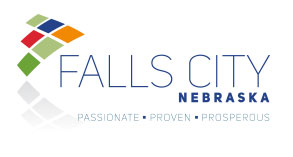 Famous Falls Cityans
Magicians, atheletes, artists and governors all once called Falls City their. Learn more about famous Falls Cityans by clicking here.
Brownville Concert Series
The mission of the Concert Series is to bring professional live performance to Southeast Nebraska. The program is varied and includes classical instrumental, Cabaret performances based on the American Songbook, Jazz (instrumental and vocal), Rock and Roll, Bluegrass, Vocal Recital, Opera and a specially commissioned Christmas Gala. Learn More