Founded in 1857, three years after the opening of the Nebraska Territory, "Falls City" was the Nebraska base on the "Lane Trail" through which free-state emigrants could be funneled into Kansas. At that time, Kansas Territory was in the throes of a bloody struggle between the pro-slave and anti-slave settlers. James Lane, a free-soil leader, was greatly impressed by the beauty of the Nemaha Valley at this point and noted the rich soil drained by the Nemaha. He also took note of the industrial possibilities which the falls of the river seemed to offer. Lane's expectations for "a city by the falls" has undergone more than a century of change, yet with a strong, sustained growth peaked at 6,200 residents in 1950, with a 1990 population of 4,843.
City of Falls City Information
Brownville Concert Series
The mission of the Concert Series is to bring professional live performance to Southeast Nebraska. The program is varied and includes classical instrumental, Cabaret performances based on the American Songbook, Jazz (instrumental and vocal), Rock and Roll, Bluegrass, Vocal Recital, Opera and a specially commissioned Christmas Gala. Learn More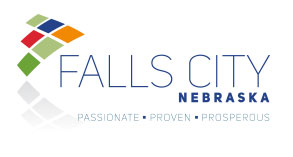 Famous Falls Cityans
Magicians, atheletes, artists and governors all once called Falls City their. Learn more about famous Falls Cityans by clicking here.
Find a Home for these Pets
Please visit the website of The Humane Society of Richardson County to see the animals available for adoption. Homes are urgently needed! Click here to learn more.