Spring is here and so is ROAD CONSTRUCTION!
Wednesday, April 25, 2018
The NDOR will be working this spring and summer in FALLS CITY. They will be working on 21st street to the west to the city limits. They will be starting April 30, 2018 on HWY 73 (Harlan Street) from 7th street to 35th street. Both projects will involve extensive road work and some sidewalk work. Watch for updates on road restrictions or closures. Contact City Offices if you have any questions. Drive Safe!
Find a Home for these Pets
Please visit the website of The Humane Society of Richardson County to see the animals available for adoption. Homes are urgently needed! Click here to learn more.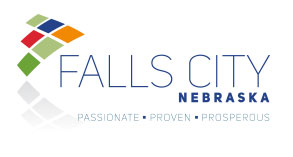 Famous Falls Cityans
Magicians, atheletes, artists and governors all once called Falls City their. Learn more about famous Falls Cityans by clicking here.
Brownville Concert Series
The mission of the Concert Series is to bring professional live performance to Southeast Nebraska. The program is varied and includes classical instrumental, Cabaret performances based on the American Songbook, Jazz (instrumental and vocal), Rock and Roll, Bluegrass, Vocal Recital, Opera and a specially commissioned Christmas Gala. Learn More