Did You Make it to this Year's Festival?
Monday, March 05, 2018
The Cobblestone Festival is held in August and is a blast. People from all over the area come to celebrate the birthday of Falls City in a big way. Event activities include a fishing contest, outdoor movie, carnival, beer garden, dance, fun run, truck and tractor show, dodgeball tournament, demo derby, and more. In years past, we've even had entertainment with a bagpipe concert, dancers, and band. Each birthday celebration keeps getting better and better so if you missed this year's' festivities, mark your calendar for next August. It is sure to be just as exciting and there are plenty of ways to get involved.
The best way to stay up to date on local events like this is to like and follow our Facebook page.
Brownville Concert Series
The mission of the Concert Series is to bring professional live performance to Southeast Nebraska. The program is varied and includes classical instrumental, Cabaret performances based on the American Songbook, Jazz (instrumental and vocal), Rock and Roll, Bluegrass, Vocal Recital, Opera and a specially commissioned Christmas Gala. Learn More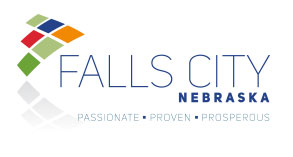 Famous Falls Cityans
Magicians, atheletes, artists and governors all once called Falls City their. Learn more about famous Falls Cityans by clicking here.
Find a Home for these Pets
Please visit the website of The Humane Society of Richardson County to see the animals available for adoption. Homes are urgently needed! Click here to learn more.