Reasons to Pay Your Bill Online
Monday, February 26, 2018
If you still pull out the checkbook and pay your bill via the mail every month, you are not alone. However, there is a more convenient way to pay – online. Falls City has been accepting online bill payments and many citizens are finding that this is far easier and faster than paying the traditional way. When logging in, you can still make a payment using a check but it is an e-check (no postage required). You can also pay using a debit or credit card if that is more convenient.
One of the main benefits is that you get a confirmation number proving that the bill was paid. If you are near the due date, this can help you to avoid getting a late fee and give you peace of mind that the payment was credited to the account.
It is incredibly easy to get started – just click here and select "pay online."
Find a Home for these Pets
Please visit the website of The Humane Society of Richardson County to see the animals available for adoption. Homes are urgently needed! Click here to learn more.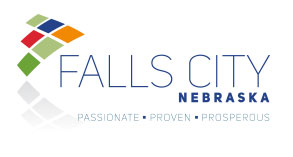 Famous Falls Cityans
Magicians, atheletes, artists and governors all once called Falls City their. Learn more about famous Falls Cityans by clicking here.
Brownville Concert Series
The mission of the Concert Series is to bring professional live performance to Southeast Nebraska. The program is varied and includes classical instrumental, Cabaret performances based on the American Songbook, Jazz (instrumental and vocal), Rock and Roll, Bluegrass, Vocal Recital, Opera and a specially commissioned Christmas Gala. Learn More