Ames True Temper Plant Wins Award
Monday, January 29, 2018
For 200 years, True Temper® has been manufacturing dependable and high-quality tools for the lawn and garden. From rakes to wheelbarrows and snow shovels, the make it all. At one point, they were the largest supplier of farm equipment and tools in the U.S. Changing over the years, the quality of their products has remained consistent. Recently, they were featured at the White House's Made in America Showcase.
Here in Falls City, their plant and hardworking employees play an important role in the company's success. In fact, they were given an award recently, in recognition of their contribution. We are pleased to have them in our community.
Brownville Concert Series
The mission of the Concert Series is to bring professional live performance to Southeast Nebraska. The program is varied and includes classical instrumental, Cabaret performances based on the American Songbook, Jazz (instrumental and vocal), Rock and Roll, Bluegrass, Vocal Recital, Opera and a specially commissioned Christmas Gala. Learn More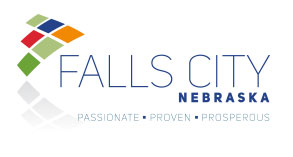 Famous Falls Cityans
Magicians, atheletes, artists and governors all once called Falls City their. Learn more about famous Falls Cityans by clicking here.
Find a Home for these Pets
Please visit the website of The Humane Society of Richardson County to see the animals available for adoption. Homes are urgently needed! Click here to learn more.