Making it Easier to Get Around Town
Monday, January 22, 2018
In Falls City, we are focused on making things the best they can be – including our local infrastructure. Improvements are regularly made to our roads and highways to ensure that it is easy for locals to get around and without any unnecessary delays. You could say that we are all about getting the job done right and on time.
The Council approved a road construction project for 2017. They approved milling and resurfacing Old HWY 73 and Bill Schock Boulvard. The existing road will be milled down and one foot will be added to each side of the road to widen it. Then, it will be overlaid with asphalt. When combined with projects being done by the Nebraska Department of Transportation, these infrastructure projects continue to make it easy to live and work in Falls City, Nebraska.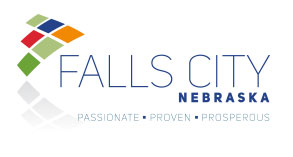 Famous Falls Cityans
Magicians, atheletes, artists and governors all once called Falls City their. Learn more about famous Falls Cityans by clicking here.
Find a Home for these Pets
Please visit the website of The Humane Society of Richardson County to see the animals available for adoption. Homes are urgently needed! Click here to learn more.
Brownville Concert Series
The mission of the Concert Series is to bring professional live performance to Southeast Nebraska. The program is varied and includes classical instrumental, Cabaret performances based on the American Songbook, Jazz (instrumental and vocal), Rock and Roll, Bluegrass, Vocal Recital, Opera and a specially commissioned Christmas Gala. Learn More