Citizen's Advisory
---
Mike Castle
Falls City NE 68355
---
John Nixon
Falls City NE 68355
---
Madeline Keller-Wilhelm
Falls City NE 68355
---
Bob Aitken
Falls City NE 68355
---
Rob Gerweck
Falls City NE 68355
---
Steve Simon
Falls City NE 68355
---
Eleanor Last
Falls City NE 68355
---
The Citizens Advisory Review Committee meets regularly to review the functioning and progress of the voter approved sales tax for economic development plan and expenditures for the benefit of the citizens and to advise the City Council of their recommendations.
Through July – 3 Year Term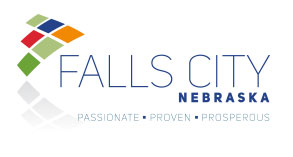 Famous Falls Cityans
Magicians, atheletes, artists and governors all once called Falls City their. Learn more about famous Falls Cityans by clicking here.
Brownville Concert Series
The mission of the Concert Series is to bring professional live performance to Southeast Nebraska. The program is varied and includes classical instrumental, Cabaret performances based on the American Songbook, Jazz (instrumental and vocal), Rock and Roll, Bluegrass, Vocal Recital, Opera and a specially commissioned Christmas Gala. Learn More
Find a Home for these Pets
Please visit the website of The Humane Society of Richardson County to see the animals available for adoption. Homes are urgently needed! Click here to learn more.